OK so EVERYONE is buzzin abt Kanye's now
Arm Candy/Girlfriend
...Amber Rose.
So yeah she was a stripper, and she used to be a lesbian and blah blah blah..But Personally I like her style. I think shes kinda dope..And her body is the truth, lol. I'm not mad at Kanye...
Granted I liked her look before she cut her hair too...But it takes a bold broad to go bald and still be fly as hell...
You be the judge...
Pic found on
The YBF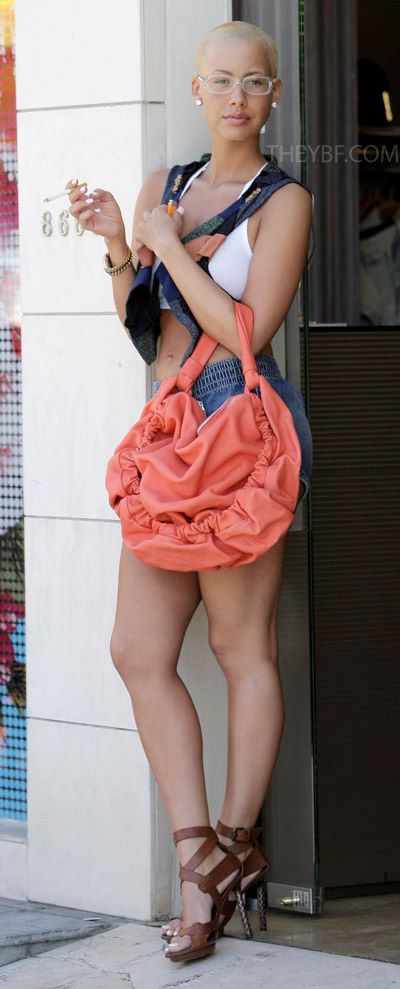 Her
shoes
are SICK!
Not so much here...lol. But i love the red lipstick.
Definitely a bad bitch...dunno if her and Kanye will last , generally don't care. But shes cute!
Peace...